Contemporary figurative and abstract paintings that excite the senses and stir the soul.
"We own three of Karen's original pieces, The Joy of the Dance, Birth and Rebirth and Yin Yang. The vibrant colors of all three pieces enliven our open plan living-dining room. The pieces are arranged so we can view them from many seating positions – a configuration suggested by the artist herself. My sweetheart Gail and I enjoy the energy we receive each day from this wonderful art."
Ken Robbins & Gail Fisher
BLOG
–
Every Painting Tells A Story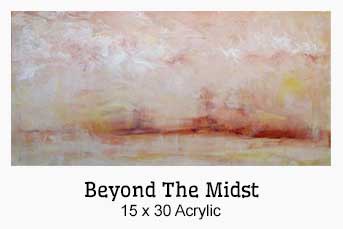 Beyond the midst
Great mysteries lie
Hidden from view
Unseen by the naked eye.
read more