Welcome to the Figurative Gallery
Please enjoy browsing, and experience each unique woman – her soft curves, sharp edges, beauty and brains.  Let the rich, buttery and intense colors be a feast for your soul.  Visit the brave, daring, and original women in the Women of Substance Collection. May you visit often – discovering something new each and every time.
Click each image for larger version and details
Prices range from $1,000 to 5,500
CLICK HERE to request pricing information.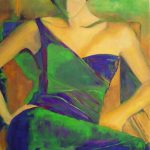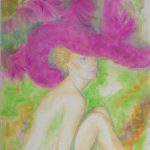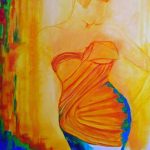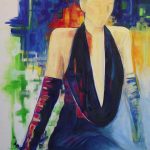 All artwork is available for sale. CLICK HERE to request pricing information.
"As always, your artwork is gorgeous – and so inspiring!"
Roni Fischer
"I reviewed your site and the first thing that I felt was a gentle surge of radiant energy and beauty… effortlessly opening up the love you feel for your work."
Don L. Price
The artist has reserved the right to reproduce and market poems and images of any of these pieces in art card, giclee, or any other format unless otherwise agreed with the buyer.