"Dance is the only art of which we ourselves are the stuff of which it is made."   Ted Shawn
Welcome to the Dance Gallery
Dance has always been a part of my soul – my being. I invite you to feel your way into the energy, movement, and eye catching and dynamic colors of each painting. Take a moment to refresh and renew. May you visit often – experiencing something new each and every time.
Click each image for larger version and details
Prices range from $1,000 to 5,500
CLICK HERE to request pricing information.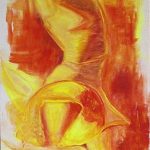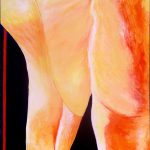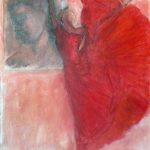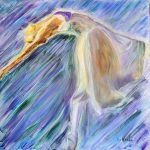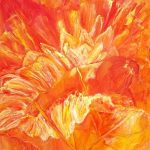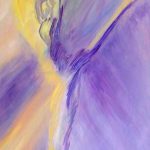 All artwork is available for sale. CLICK HERE to request pricing information.
"The beautiful painting of the dancer Karen created lives in a central place in our home.
We enjoy her from the living room, viewing from downstairs and upstairs, and from the second floor balcony.
The energy of our dancer is ethereal, inspiring and she brings a smile and warmth to all who enjoy her simplicity and complexity."
Marilyn and Al Sargent
The artist has reserved the right to reproduce and market poems and images of any of these pieces in art card, giclee, or any other format unless otherwise agreed with the buyer.